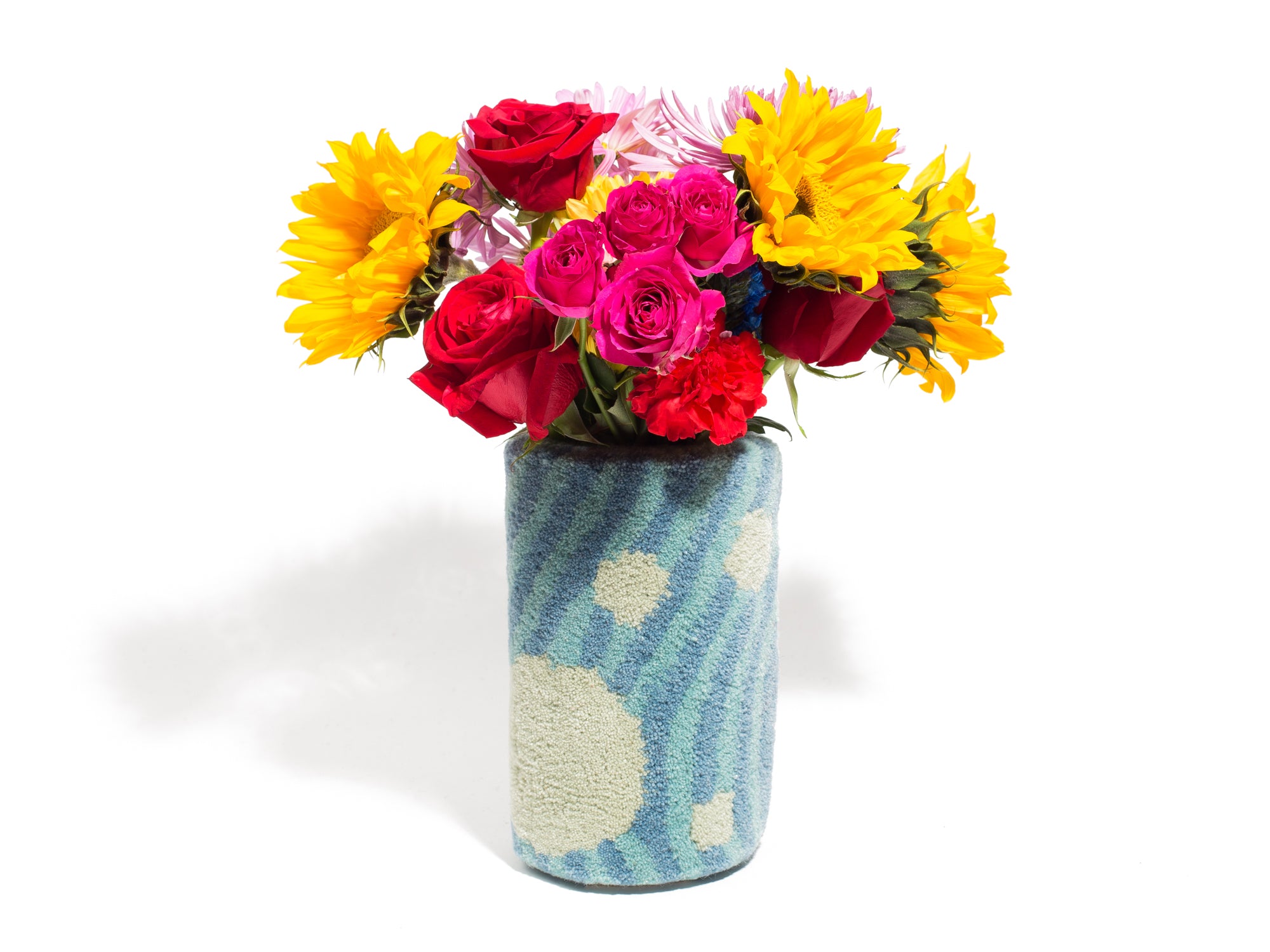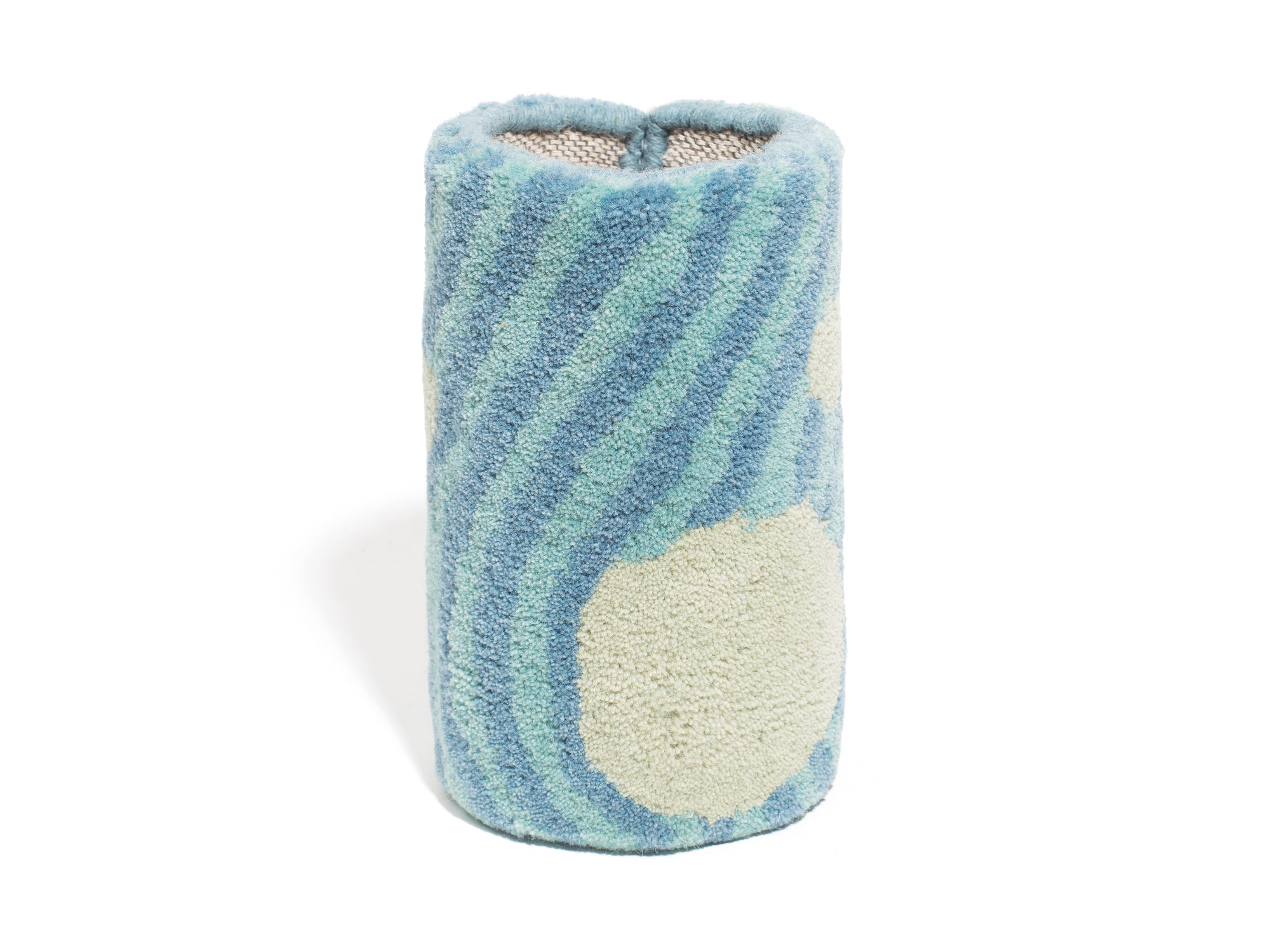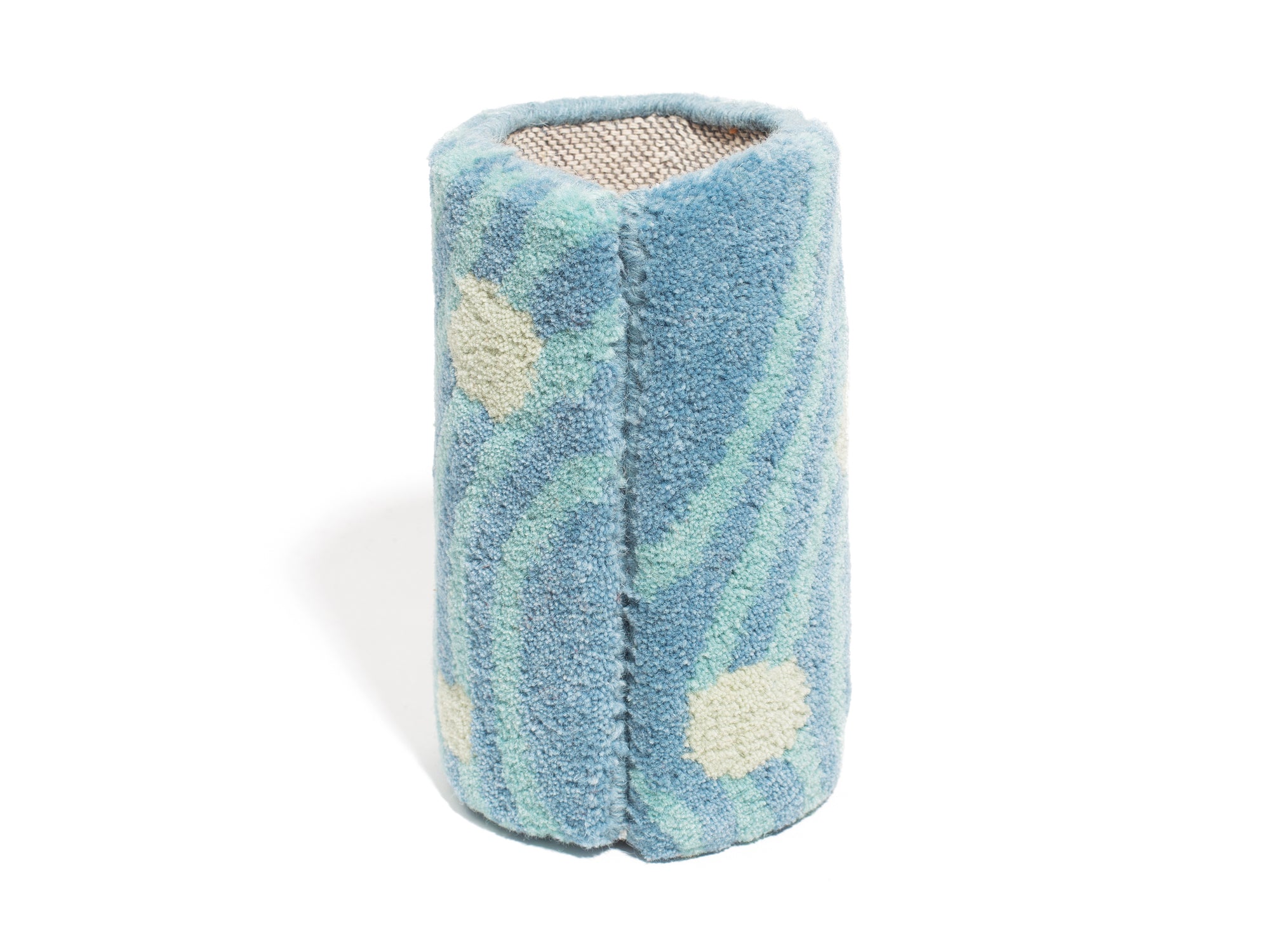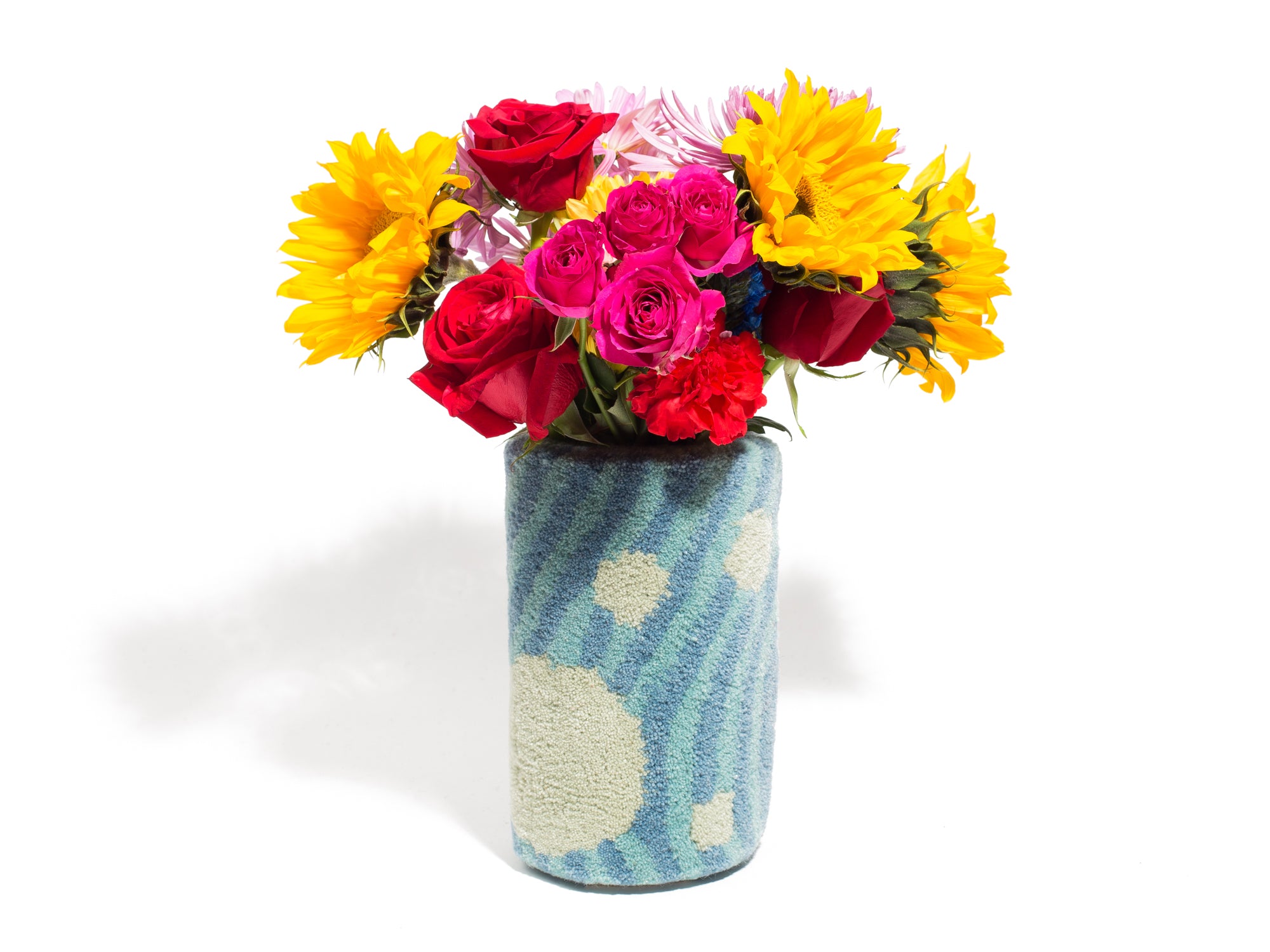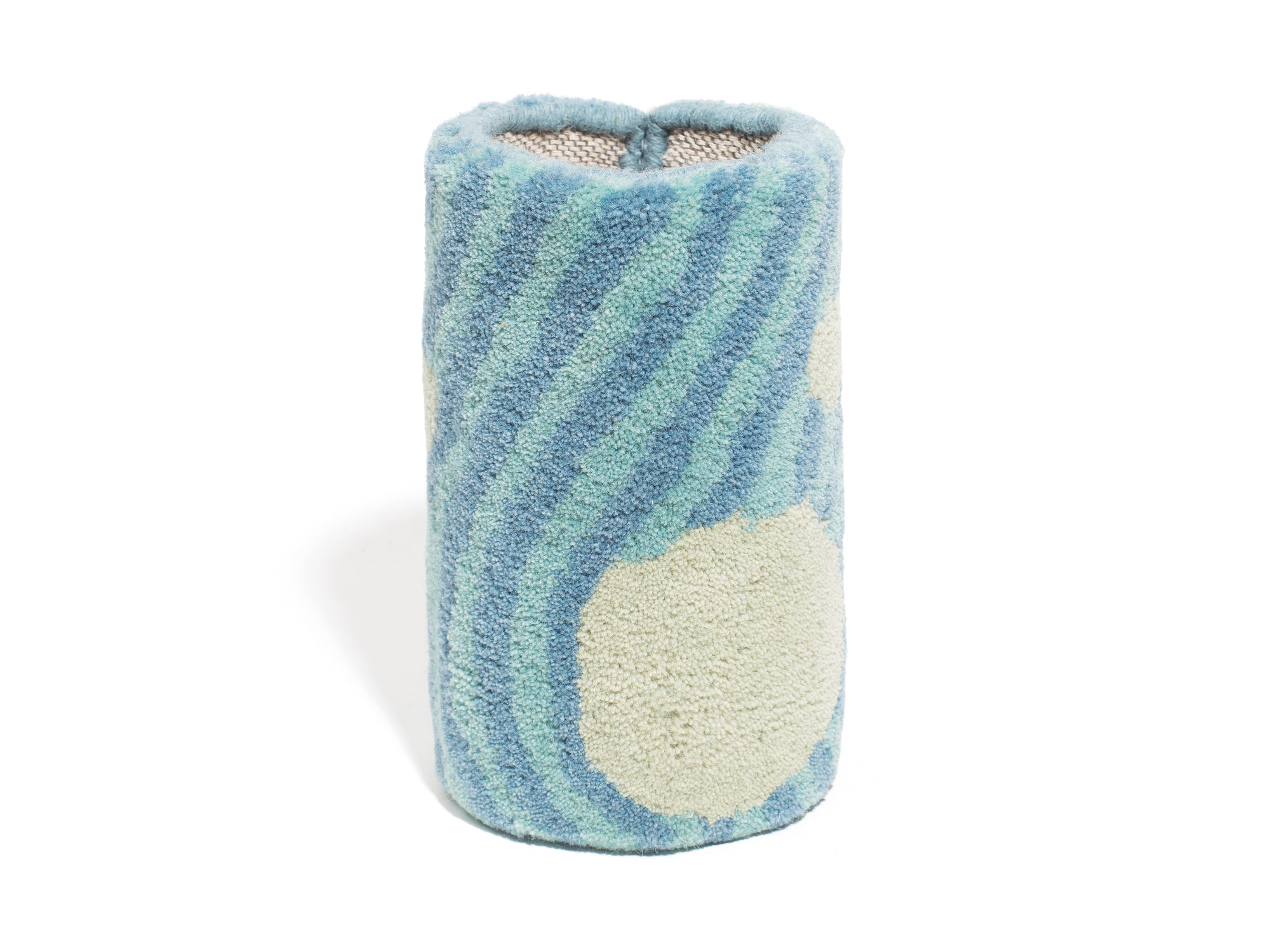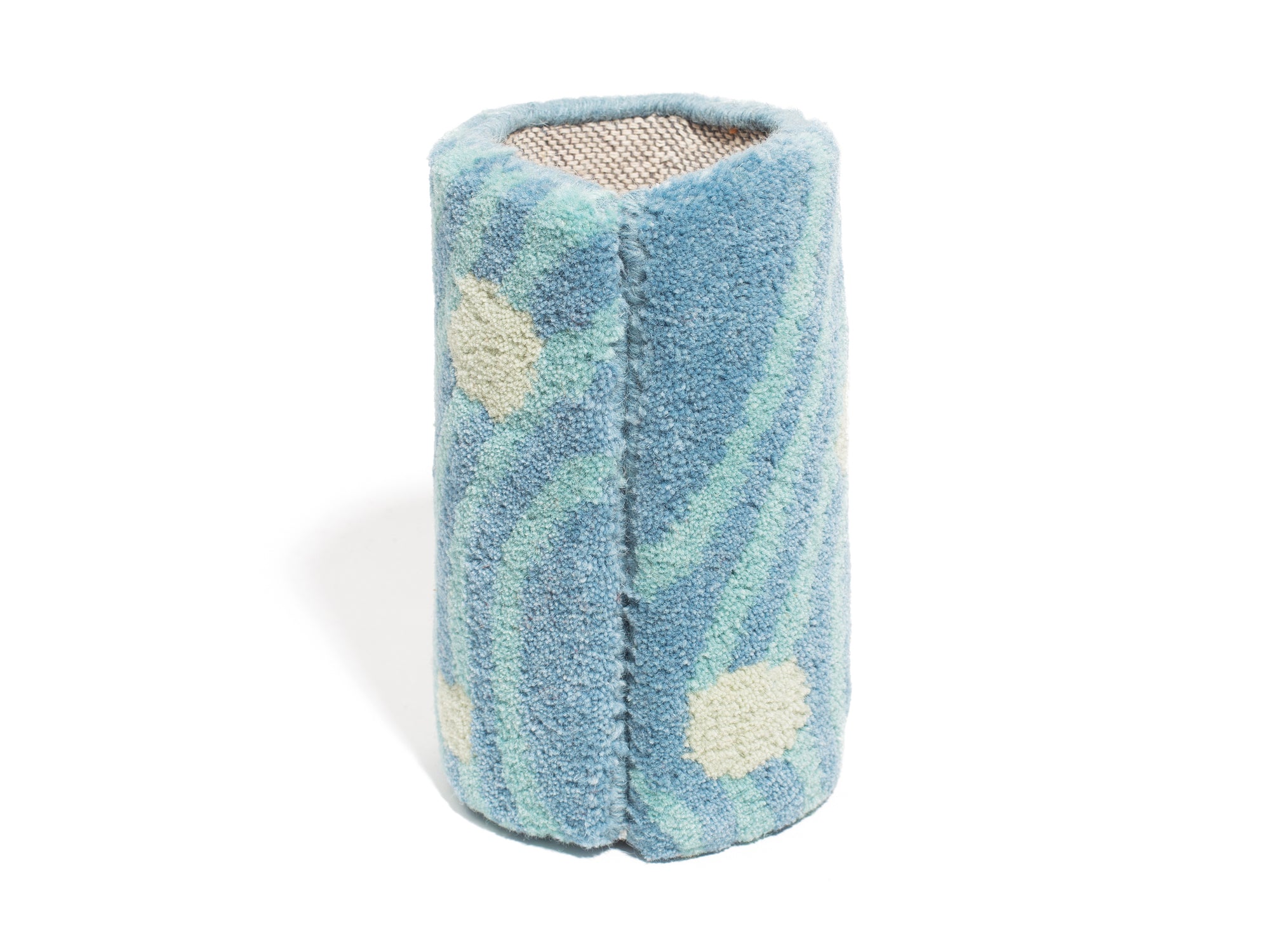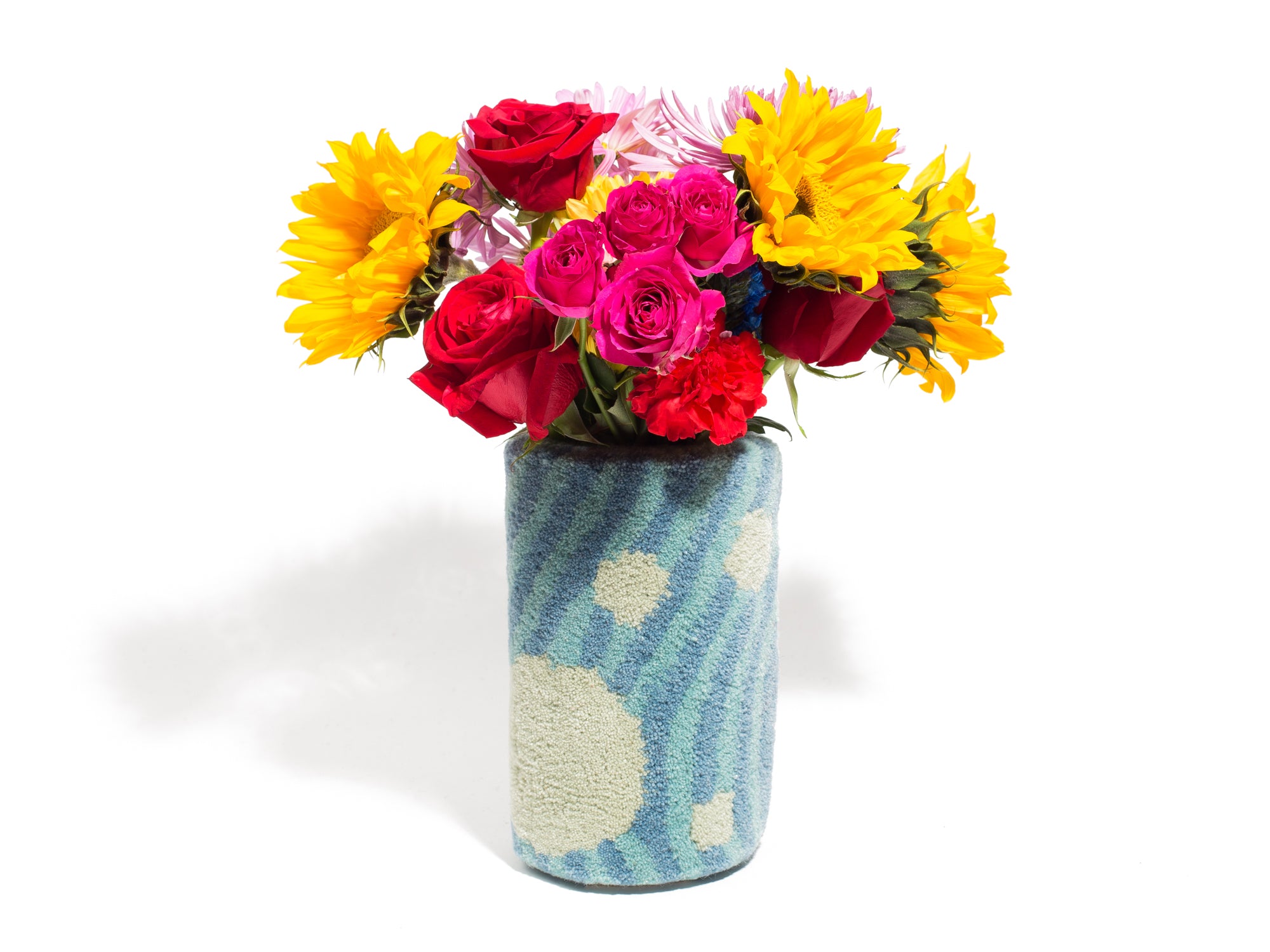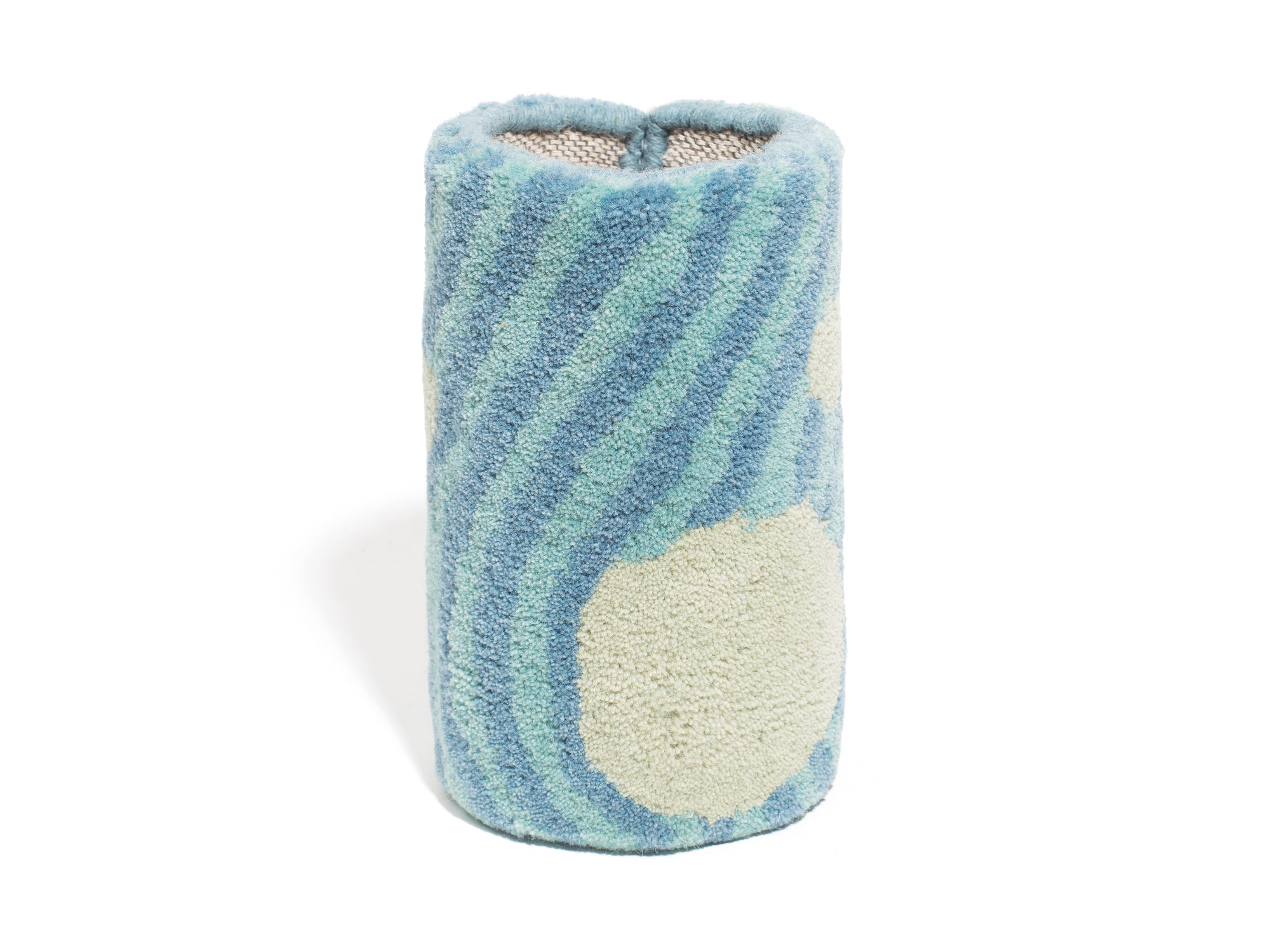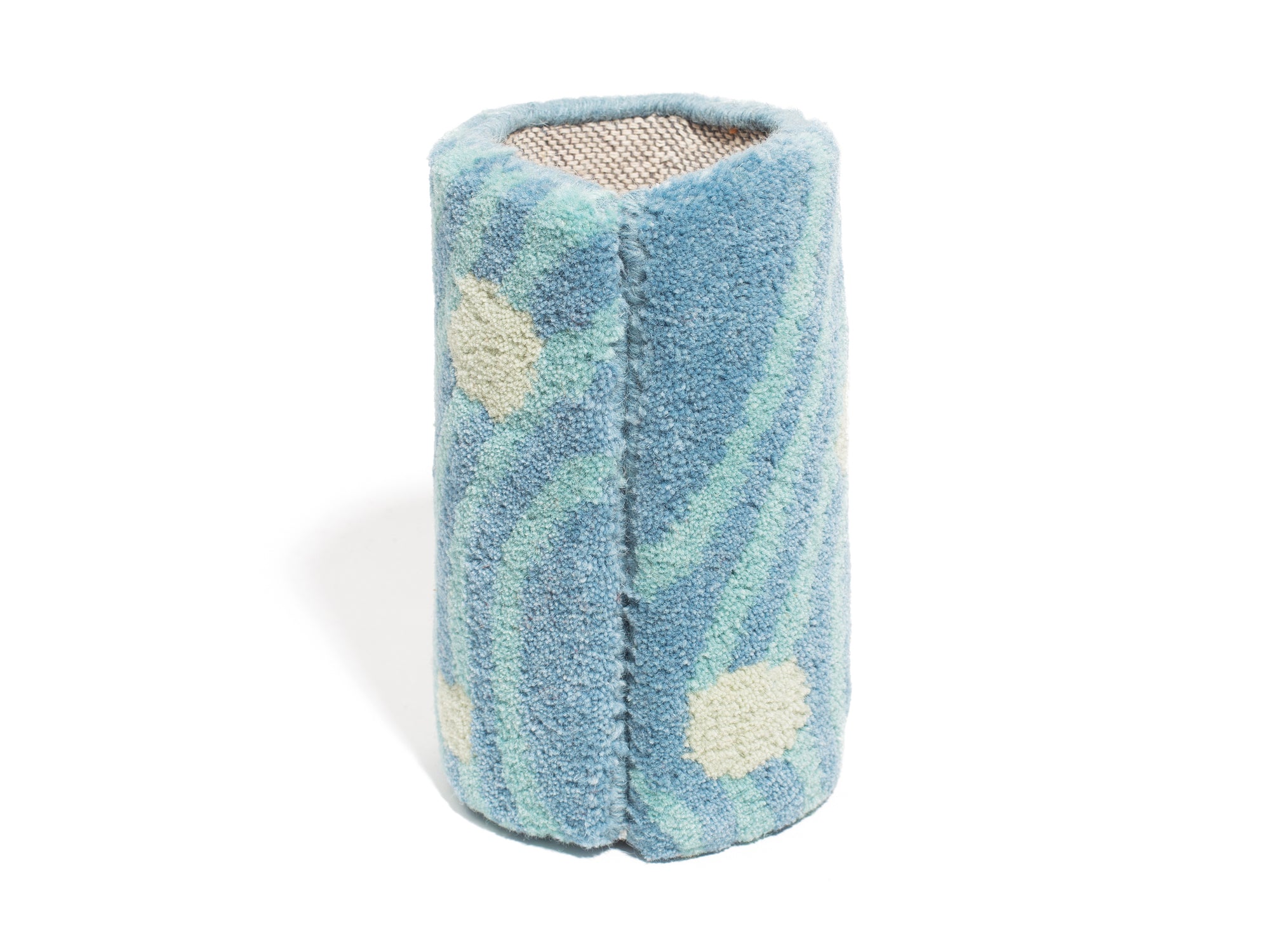 Tufted Vase - Askja in Ice
About the piece: 
Our original design, the tufted vase is a soft place for your flower friends. It is a perfect, fuzzy home for fresh flower or dried flower arrangements. 
This vase is from our Midnight Sun collection. You can view the lookbook here.
Colors: Glacier Blue, Sky Blue, Ice. 
Fully finished tufted tube with strap at bottom to hold the included glass vase insert. The glass vase insert can be easily removed and washed. 
Size:
8" H 
Interior diameter 4"
Exterior diameter 5"
Glass vase included. 
Production & care: 
Designed in our NYC studio. Hand tufted in India. 100% New Zealand wool, 100% cotton backing. 
Wool is a natural and biodegradable fiber. It has the ability to repel some staining and most moisture due to the natural lanolin content of the wool, it can absorb odors and is to some extent self-cleaning. Wool also has a natural flame resistance. Wool rugs tend to have a longer lifespan than synthetic rugs. See our FAQ page for care info.
If the size you are interested in is sold out, please reach out to us at hello@uglyrugly.com.