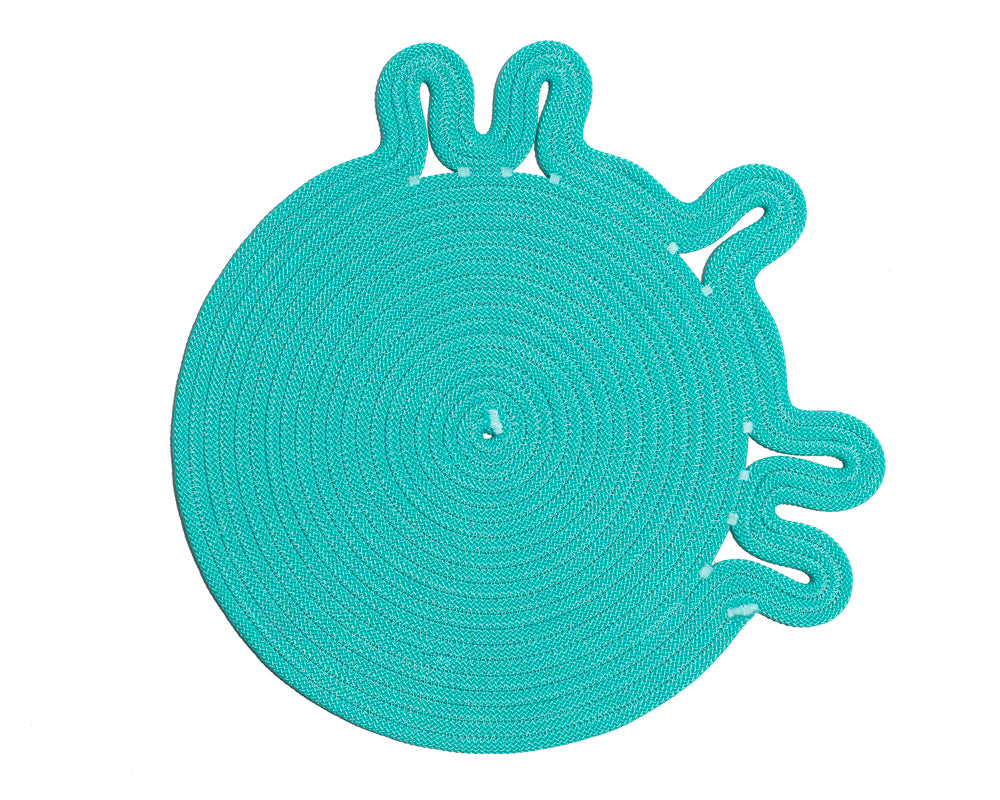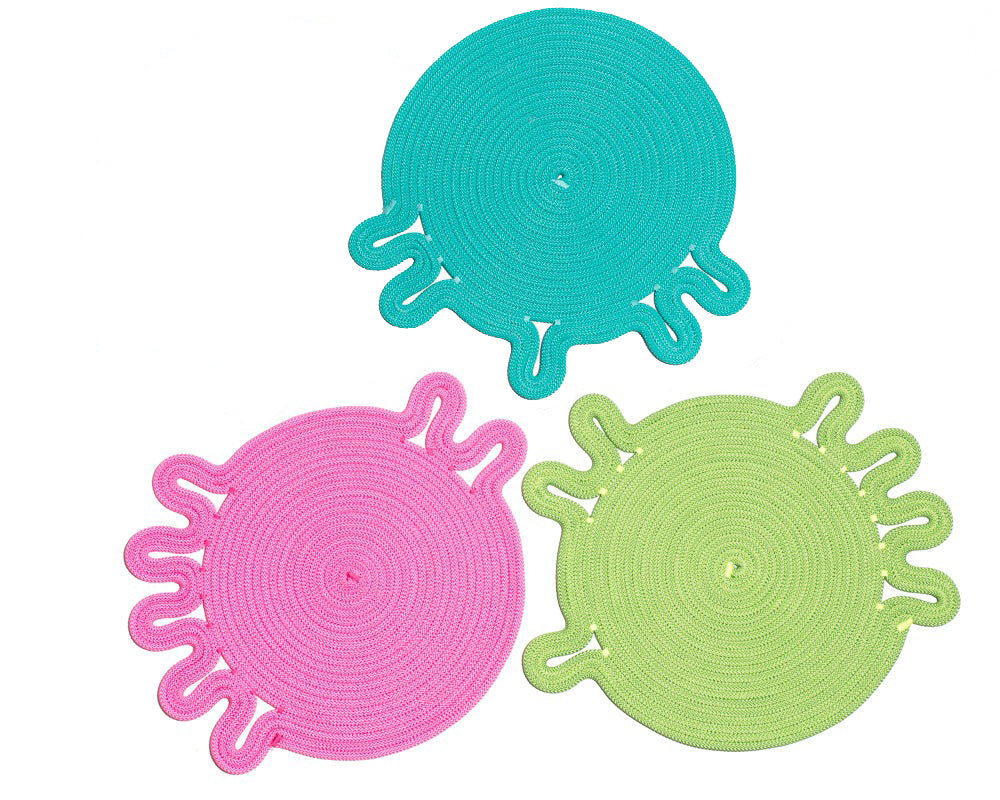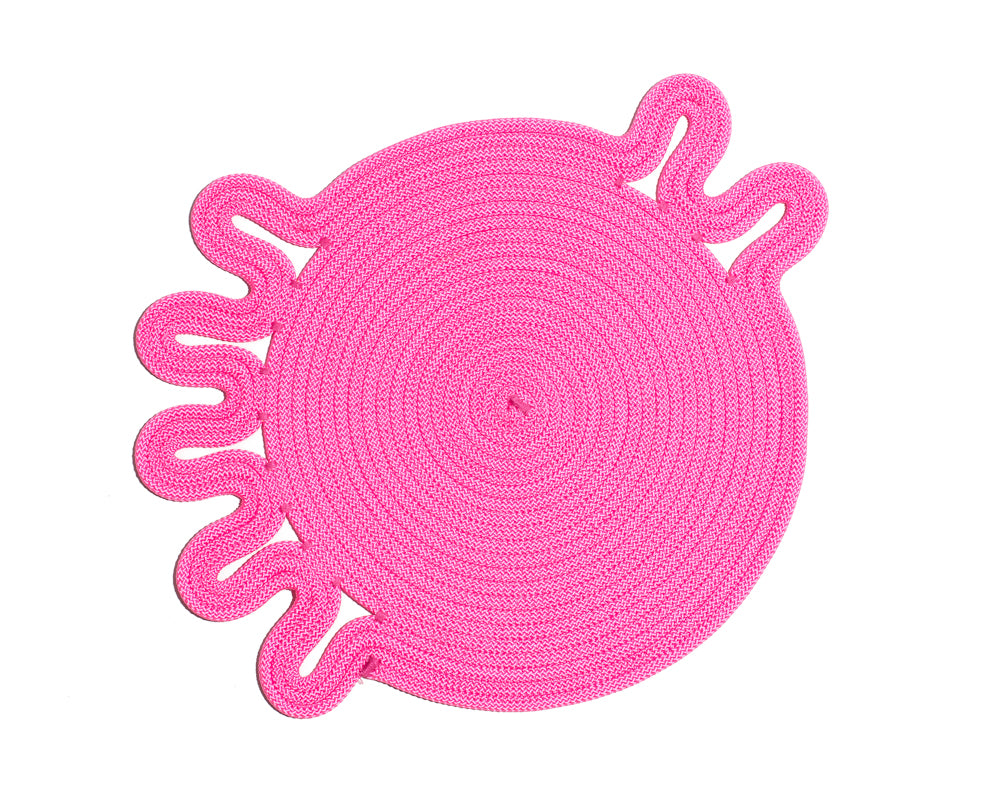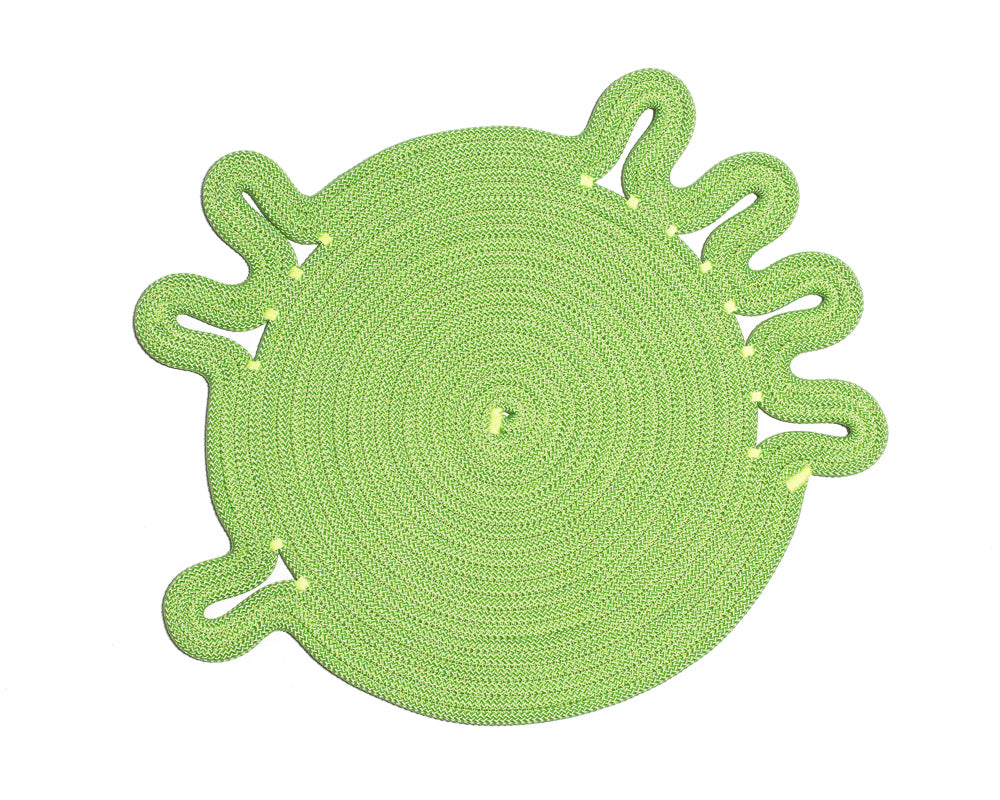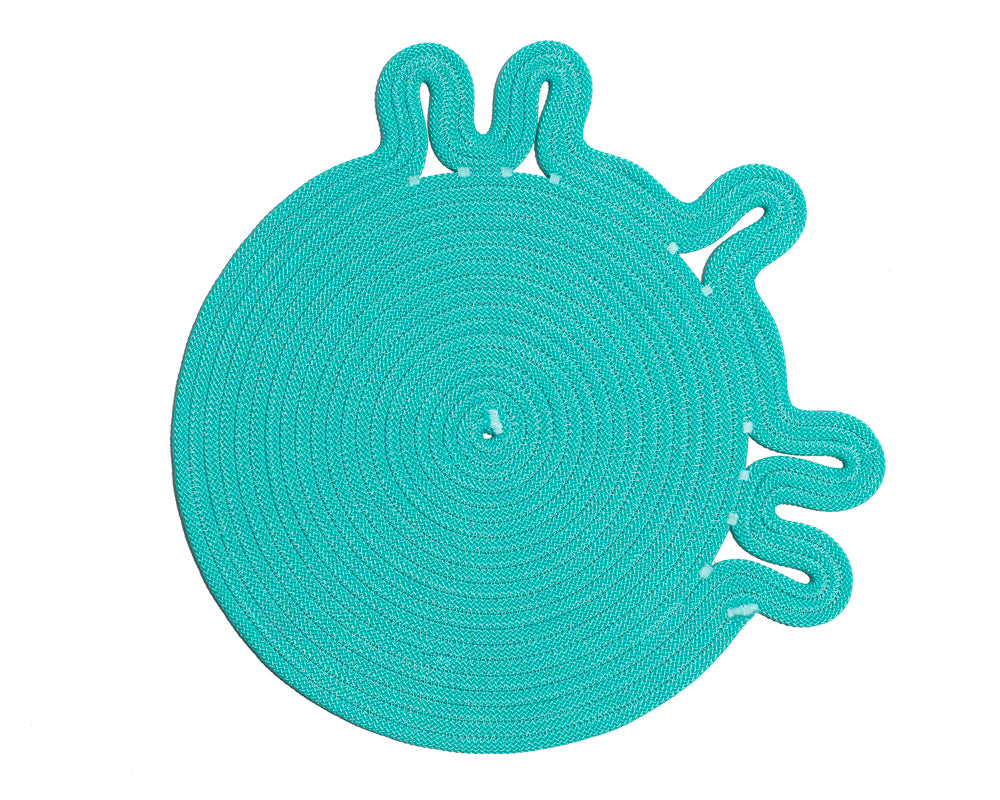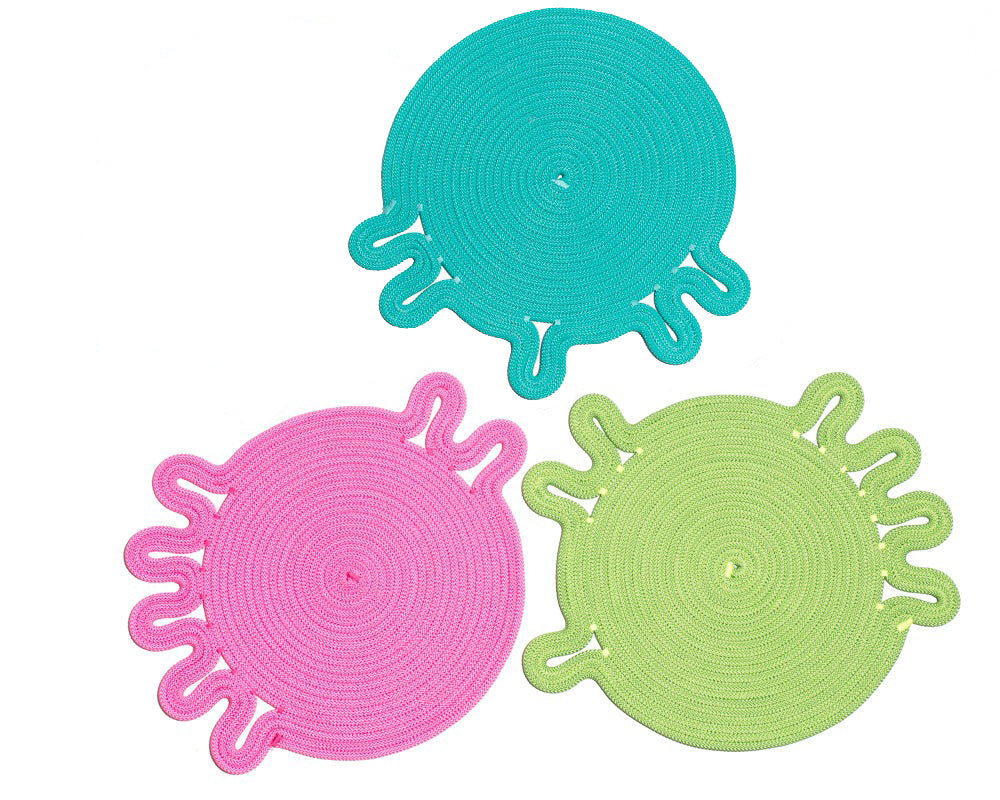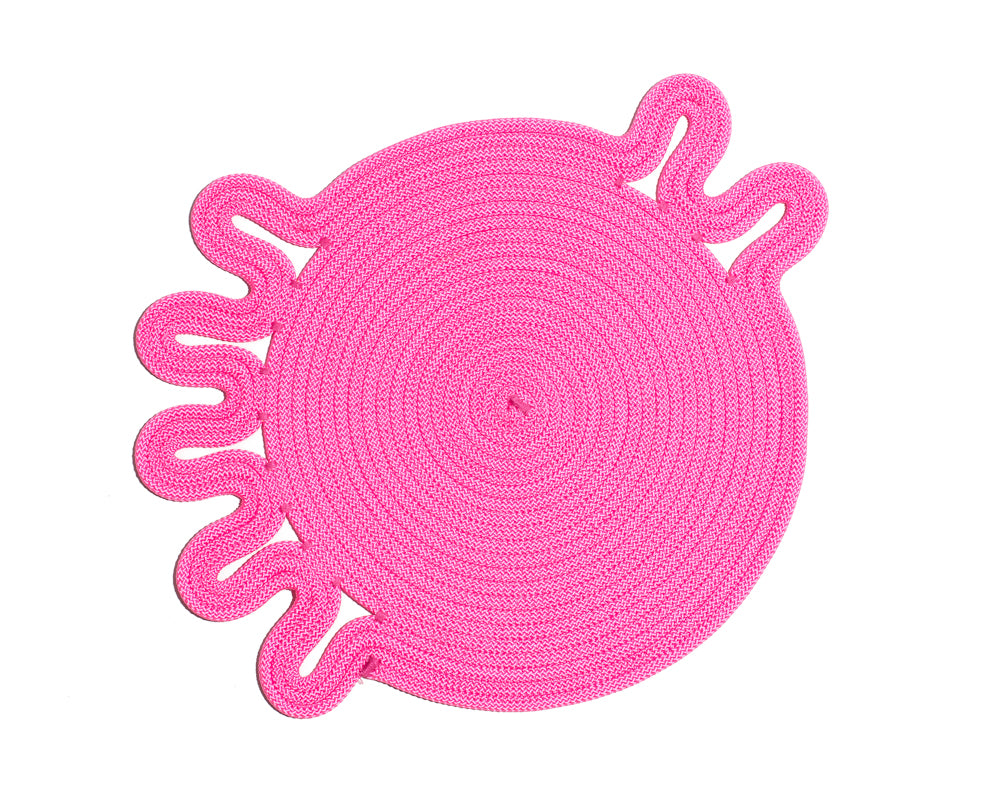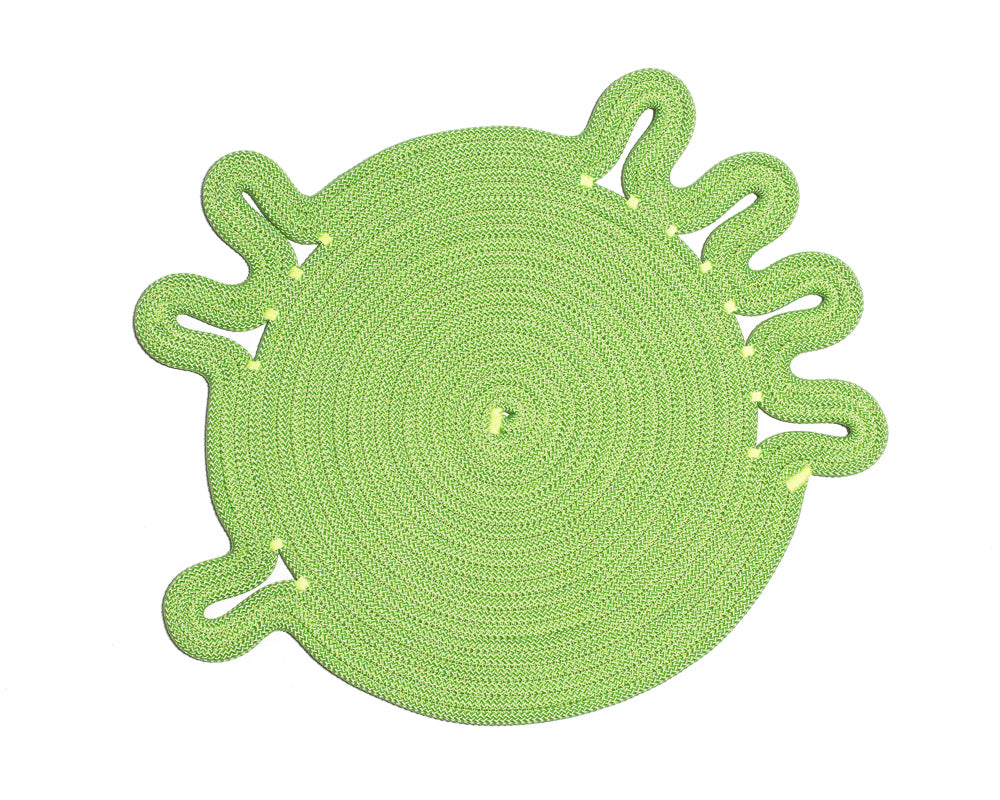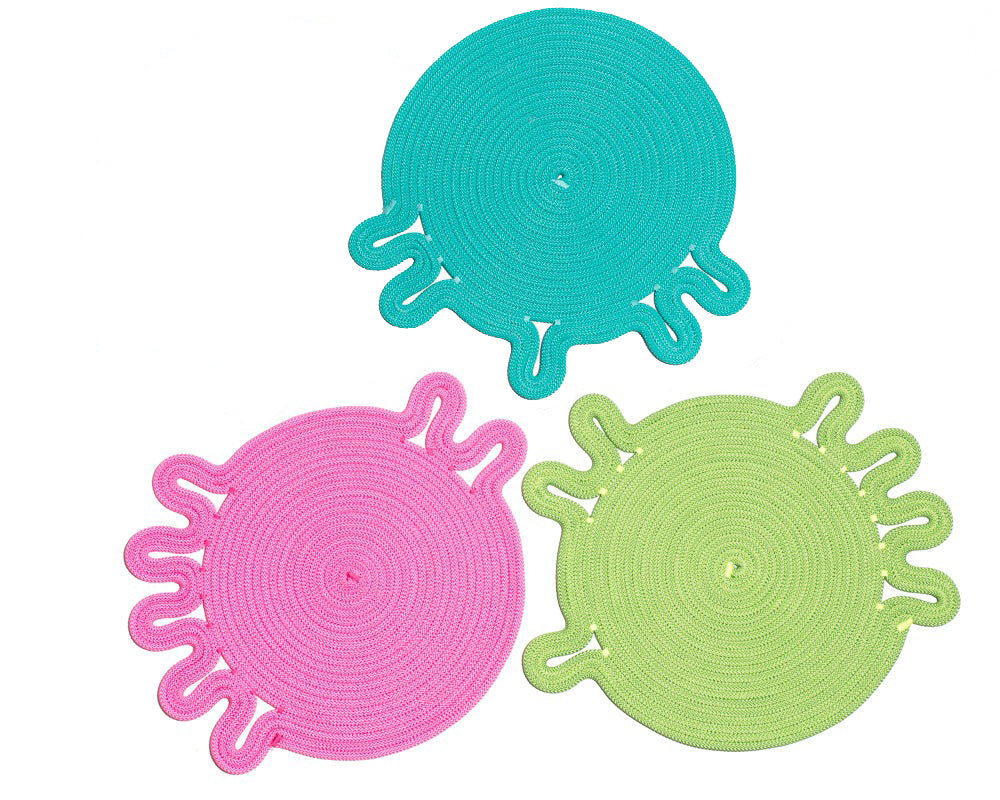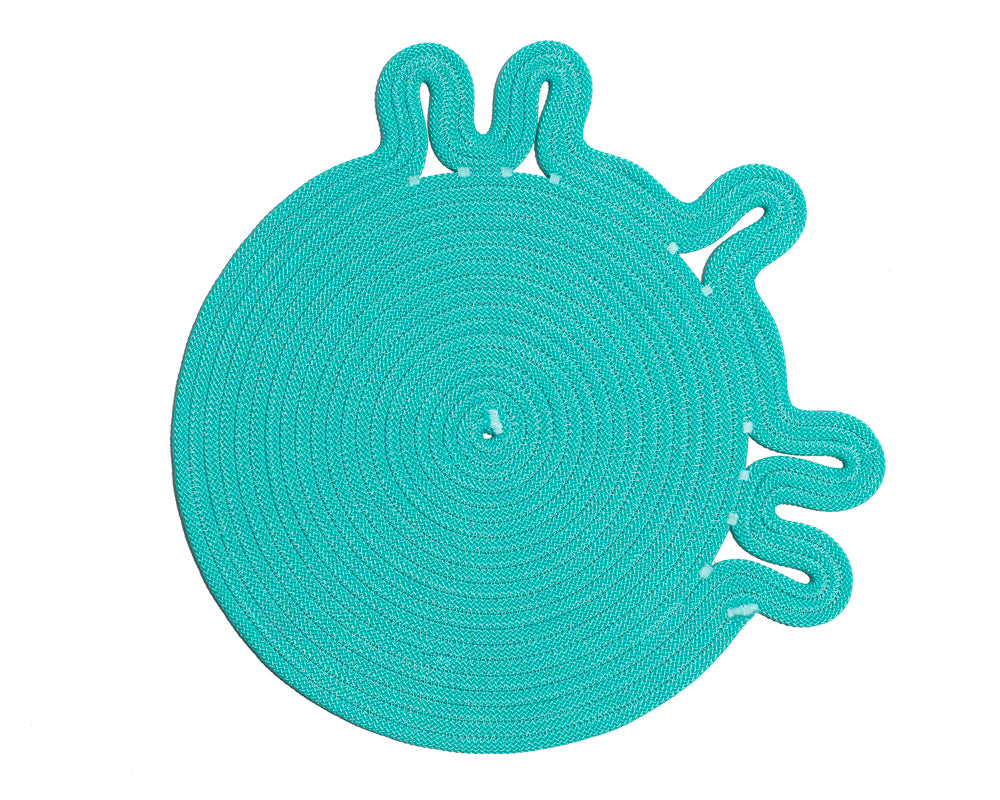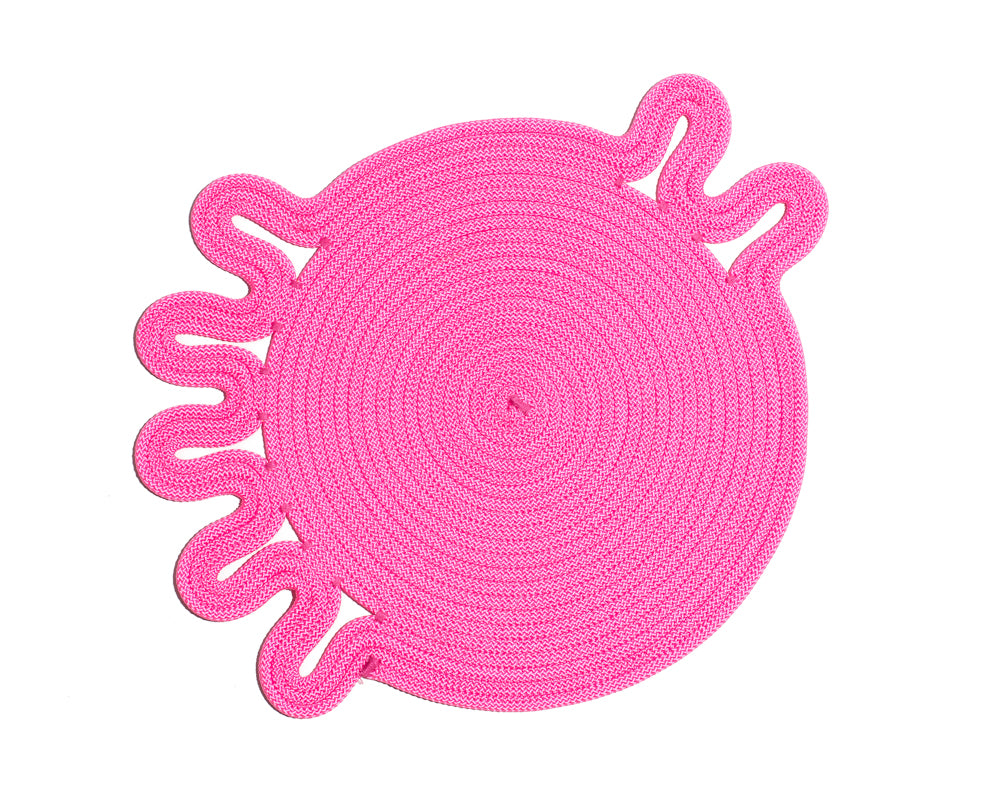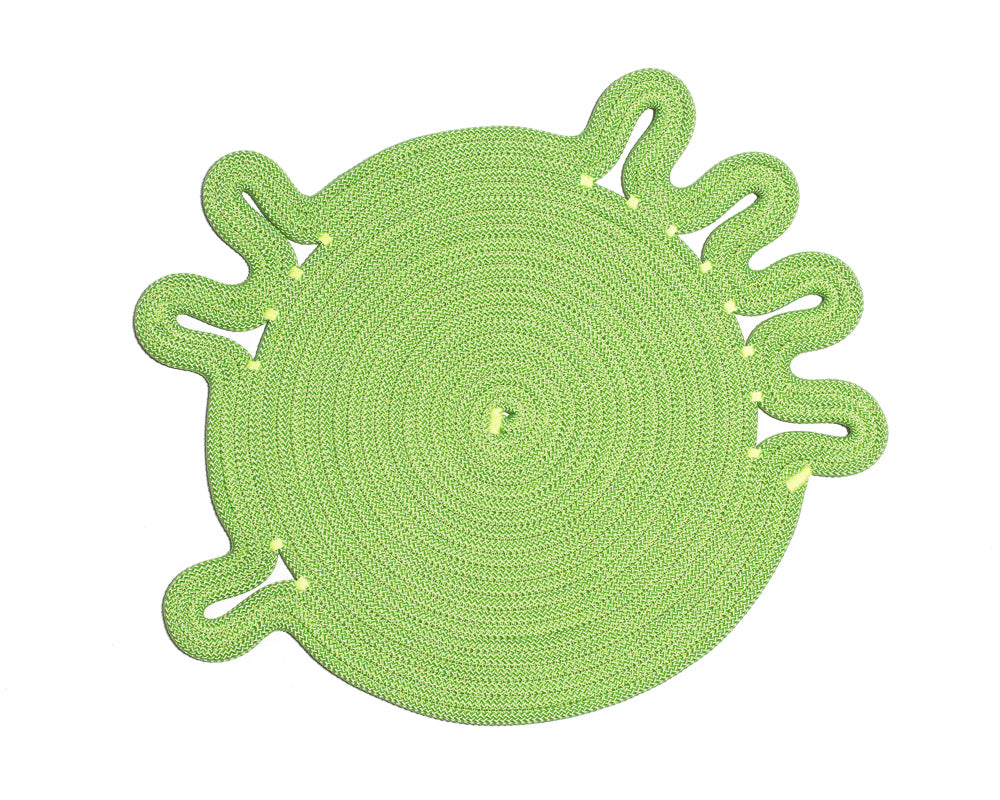 Amoeba Placemats - Last Chance Colors!
About the piece:
Prepare your table for a funky feast! Our placemat sets are the perfect size for an oversized dinner plate setting. Inspired by the infinite blobby shapes of Amoebas abundant on Earth. Each color is a fun shape for you to enjoy! Build your own set or just buy 1 or 2. Pair with our Amoeba Coasters to complete the look.  These specific colors are being discontinued so get them before they're gone!
Colors: Pink, Teal, Green
Size: Approx. 16.5" across
Our 100% Poly Rope is UV, Rot, and Mildew Resistant. Color will not run or bleed. Made in the USA. See our FAQ page for care info.
Handmade in our NYC studio. This product is made to order, please allow 2 weeks to ship out.
Our handmade rope items are flexible and soft, but can hold their shape. Slight variations should be expected and embraced, pieces will be similar in color, shape, and size to the photo.