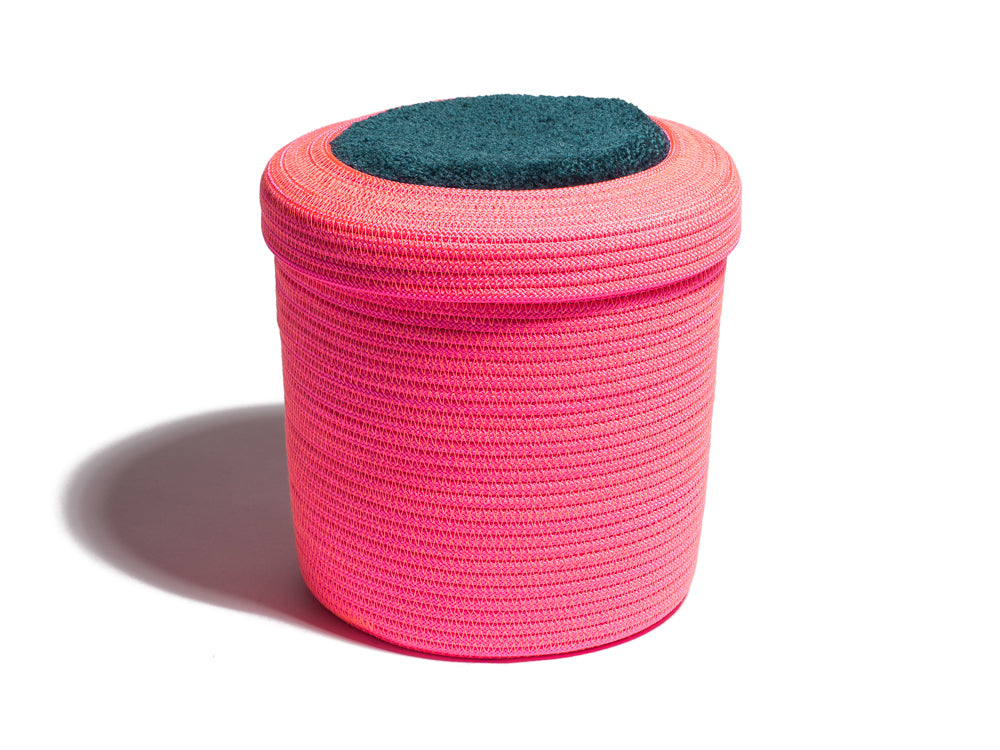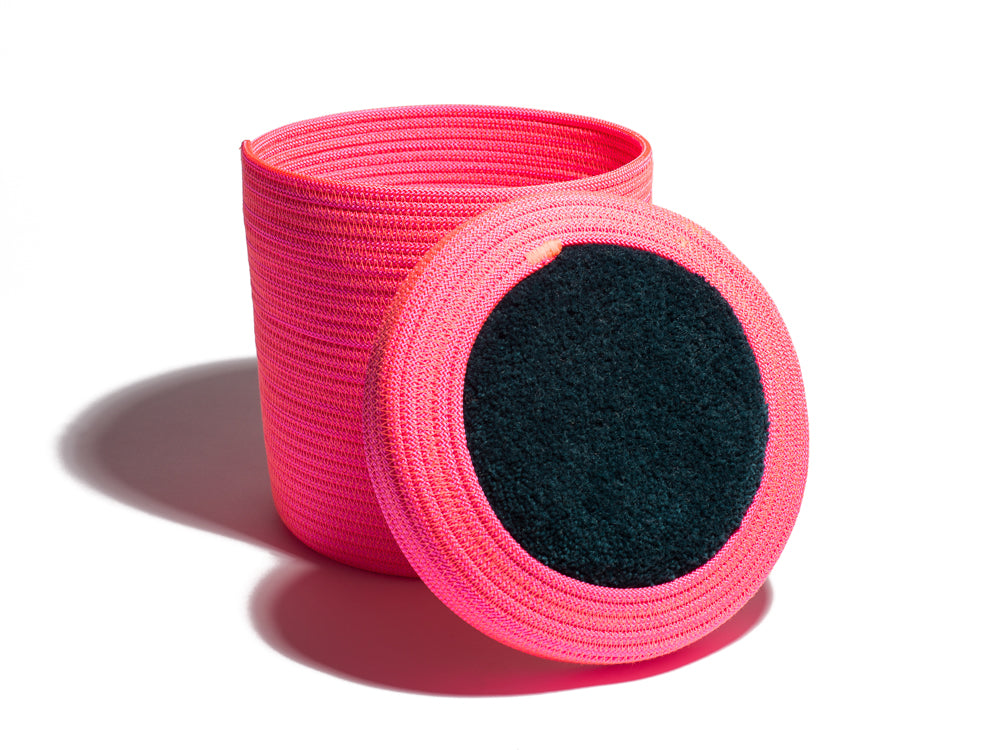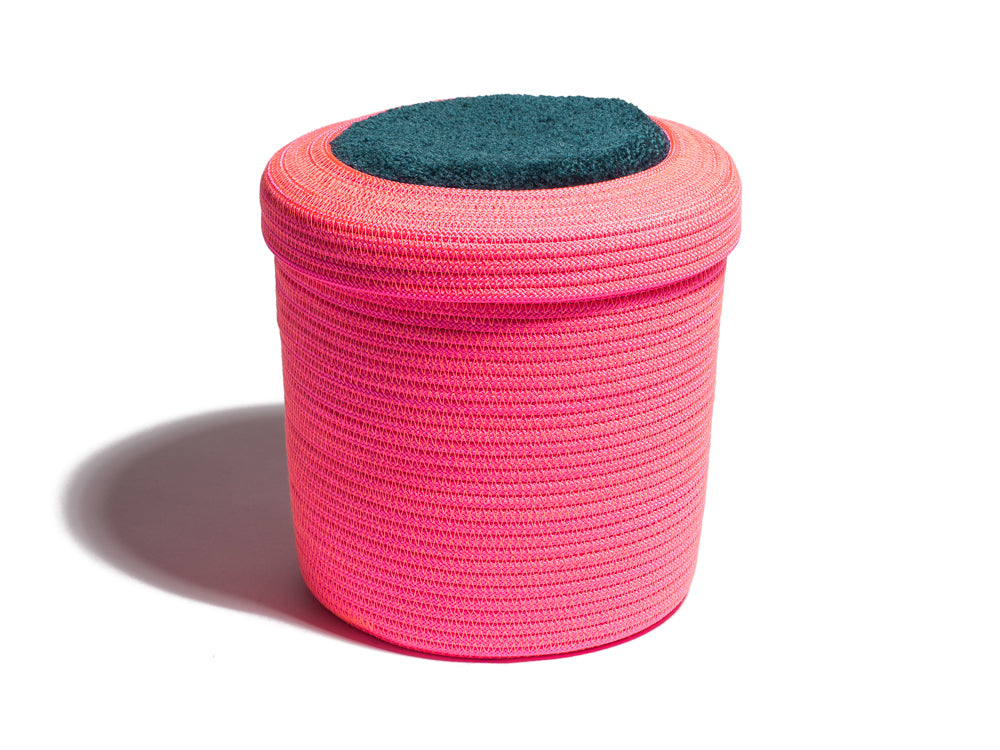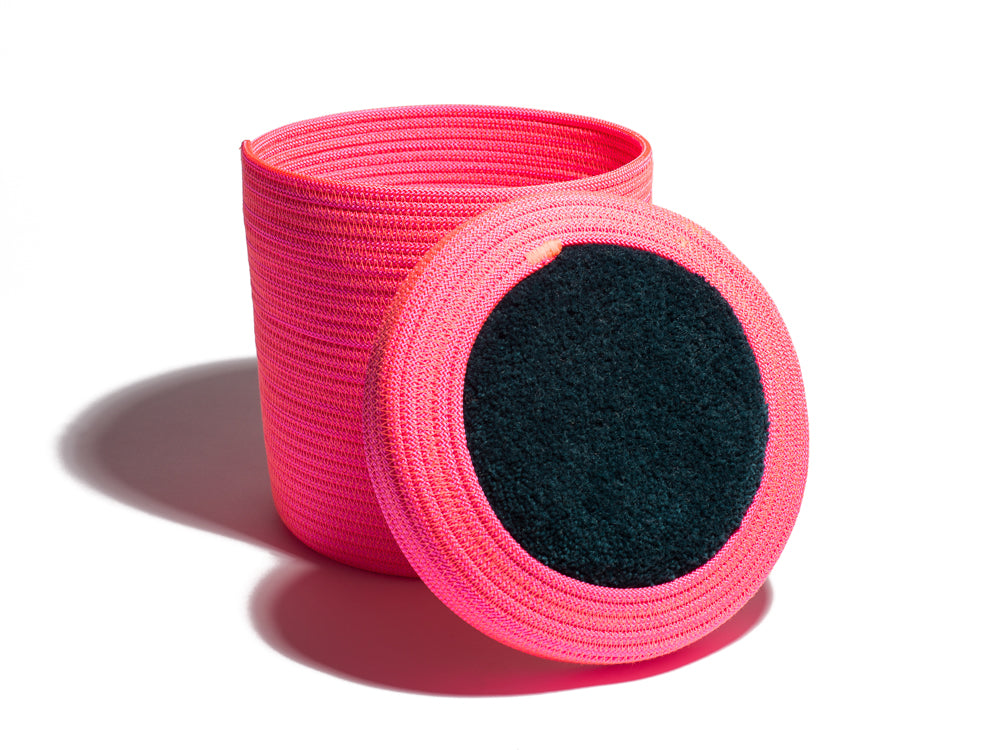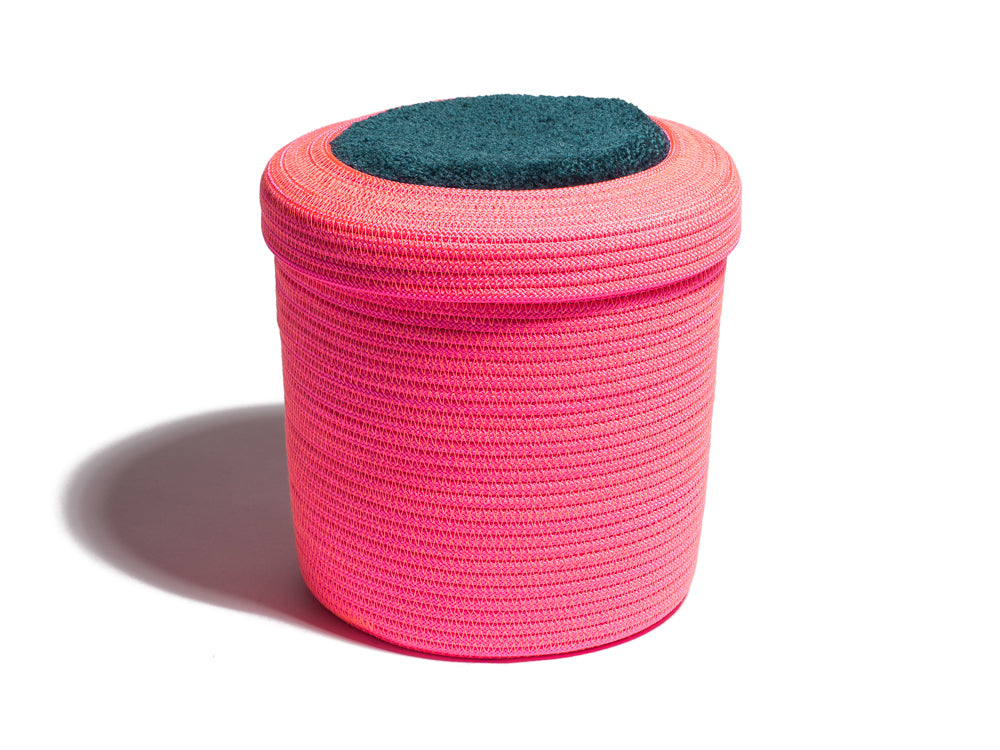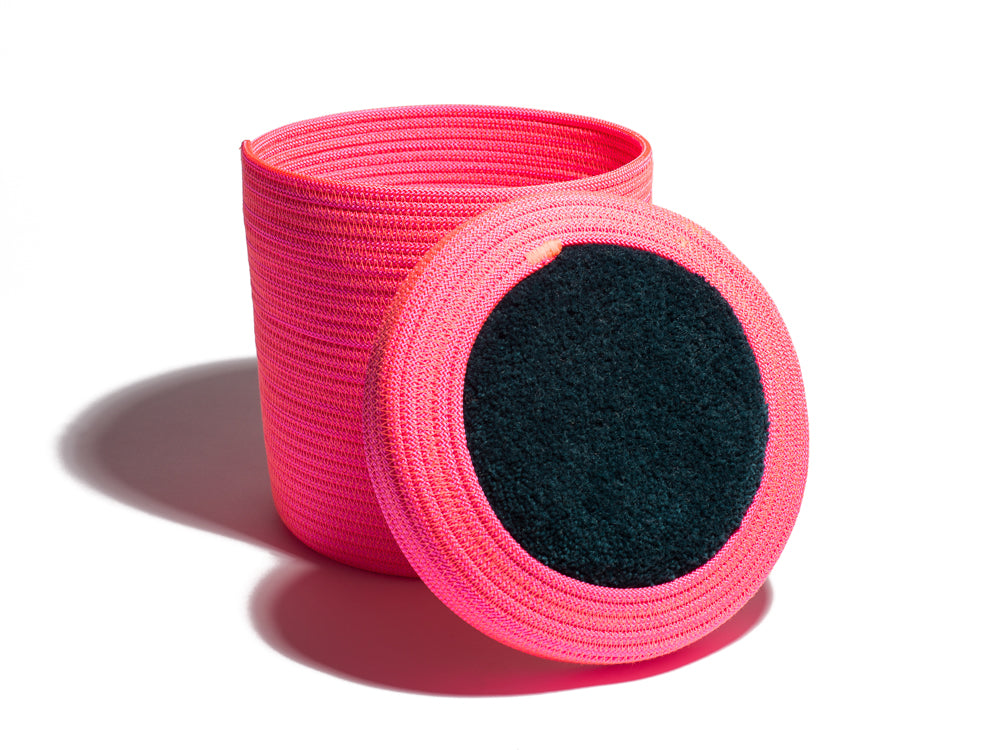 Medium Hot Pink Basket with Jungle Tufted Lid #1
Earth Day Special! This basket was made entirely from leftover rope scraps in our studio. In an attempt to cut down on waste and divert any of our rope from going into the landfill, we've made this series of one-of-a-kind pieces to celebrate Earth Day. Each design was dictated by the colors and lengths of rope we had at hand and is completely unique. 
10% of the proceeds from our Earth Day sale will go to American Forests Organization and every dollar we donate will plant a tree in a wildland restoration project for threatened ecosystems. 
Approx. 9"W x 9"H
Sewn in our NYC studio. 
Our 100% Poly Rope is UV, Rot, and Mildew Resistant. Color will not run or bleed. Sewn in our NYC studio. The tufted parts are made from 100% New Zealand Wool and backed with 100% Cotton backing fabric. 

Please allow up to a week for your item to ship out. Made in the USA. See our FAQ page for care info. 
Our rope items are flexible and soft, but can hold their shape. If your rug arrives rolled up for shipping, you can set some heavy objects (like books!) on the edges overnight and the rug will flatten right out!